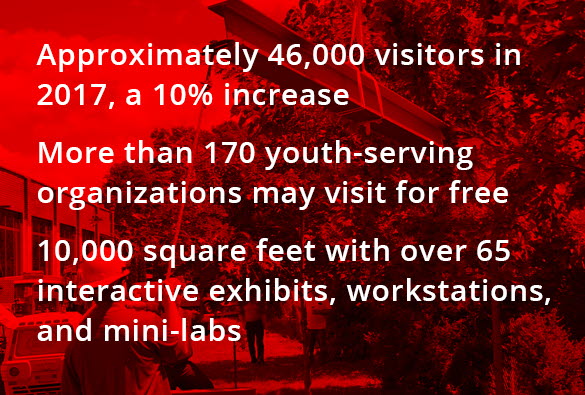 High Program Brings STEM-career Possibilities to Life
At a Glance
Lancaster Science Factory (LSF) engages and excites young students about STEM subjects by making them accessible, fun, and memorable

"Bridgemania" summer camp by High Steel Structures LLC experts helps kids in grades 4 - 8 gain real-world perspective learning bridge concepts and welding
High Steel offers a welding workshop and also participates in LSF's "Science Is Amazing" Festival attended by more than 1,000 parents and their kids
High donates time and funds to help LSF continue to grow and reach more families with STEM-career possibilities
Making Science Fun
The Lancaster Science Factory's mission is to create an environment for learning that helps children develop curiosity, think creatively, and build confidence as they learn the principles of science and the application of science in engineering and technology. Highly interactive exhibits, workstations, and mini-labs offer "open-ended" learning experiences with opportunities for visitors to experiment and create. LSF actively seeks to make the Science Factory accessible to all the young people in the community.
With six full-time staff and 185 volunteers, LSF is among the best-attended museums in Lancaster County. In 2017, volunteers invested more than 5,000 hours on the exhibit floor, in summer camps, the Girls Code Club, and special programs.
EXPERTS TEACH KIDS ABOUT BRIDGES
In "Bridgemania," a summer camp designed for children in grades 4 - 8, campers learn to weld steel under the close supervision of real-world professionals of High Steel Structures. They are exposed to bridge-building principles, hands-on experience with welding and bolting steel, and an understanding of High Steel. Dozens of students from around the region have taken part in this annual event since it was launched in 2016.
Bridgemania involves 15 co-workers from High Steel and High Structural Erectors LLC who invest more than 60 hours to deliver a program that kids love.
High Companies has a strategic focus on education, collaborating with partners in schools and agencies to better align the skill sets of graduates with business needs. Jobs involving STEM—Science, Technology, Engineering, and Math—are critical to the future of High and companies throughout Central Pennsylvania. And when students understand these jobs and the opportunities they represent, they see just how cool they are.
We work with students of all ages to encourage them to explore educational options and make the best choices for their careers. Through our partners, High-sponsored programs reach hundreds of kindergarten and elementary school kids each year.
Hands-on Learning
Bridgemania lets kids touch, try out, play with, and experiment.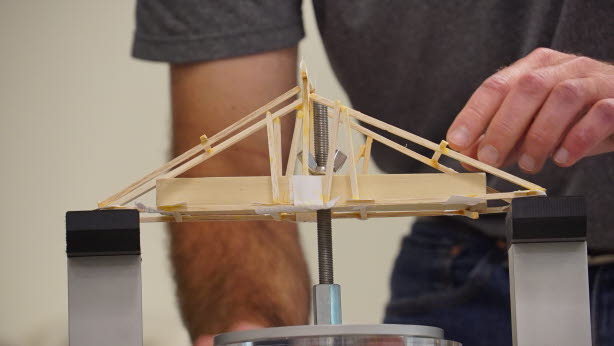 Students apply their learning by building and testing their own bridge models.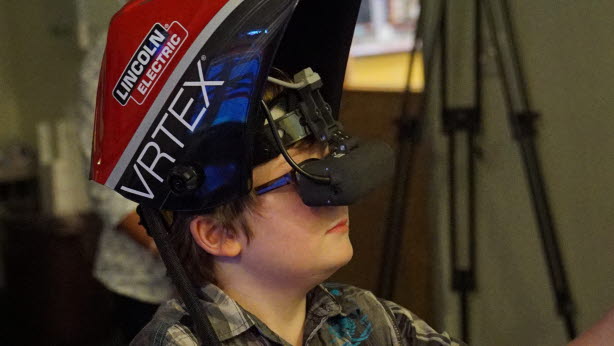 A virtual welding machine lets students practice welding and scores their technique.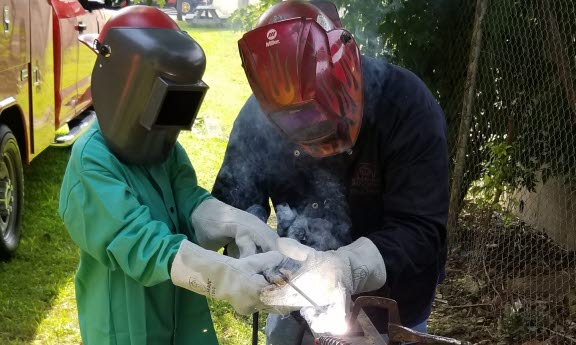 Outdoors, Bridgemania students do actual welding with supervision.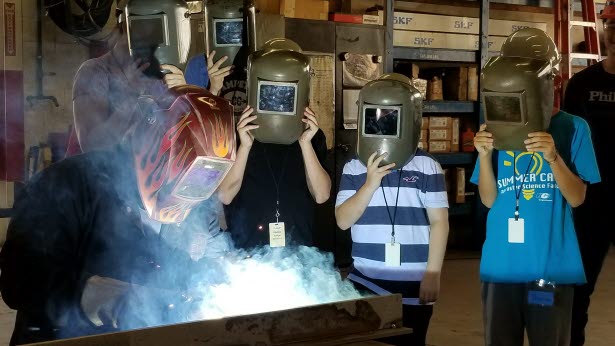 Bridgemania students visit the welding shop at High Steel Structures LLC.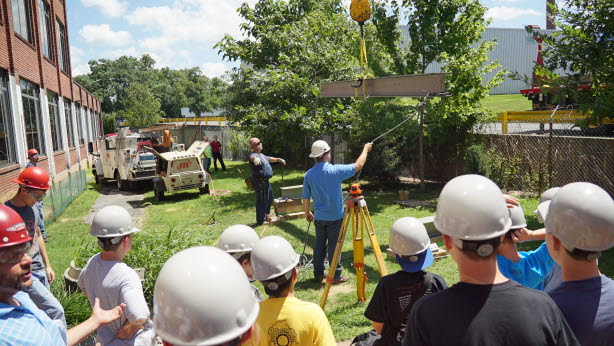 Students learn first-hand how bridge girders are installed.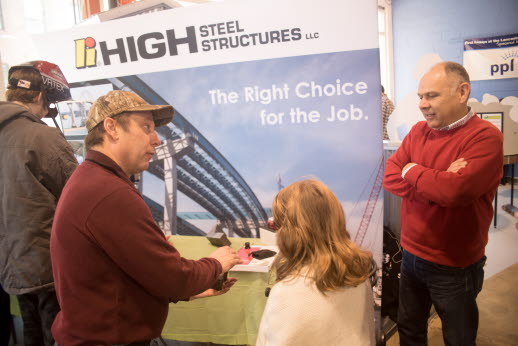 At the 6th annual "Science is Amazing" Festival more than 1,000 parents and kids engaged in exhibits including a virtual welder courtesy of Ronnie Medlock, Brent Zimmerman, and Chuck Gillenwater from High Steel Structures.